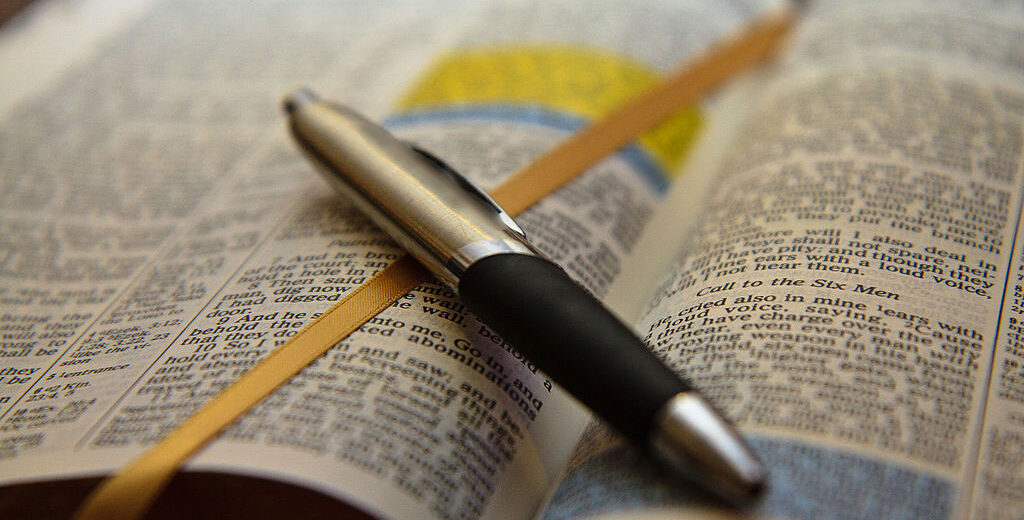 The valuable quality of "awareness" involves knowledge or perception. It carries the idea of being attentive and understanding that something is happening, or that some situation exists. Christians need to be aware of several things, and the Scriptures teach the value of being reminded so that we may be constantly vigilant and aware.
Some people seem to go through life blissfully unaware of what is happening around them. They are illustrations of the old maxim, "ignorance is bliss." But it is not very "blissful" to be unaware of important matters, and some of us need to sharpen our perceptions a bit.
For example, it's important to be aware of the needs of others, particularly our brethren. Every assembly is an opportunity to check up on each other, to heighten our awareness. Are you aware of the trials and tribulations your brothers and sisters are experiencing? Are you aware of their sufferings, their sorrows? The Bible says "bear one another's burdens," but that takes awareness of what those burdens are, and how they are affecting our loved ones, (Gal. 6:2). Think of it this way: Every one around us is struggling with something. Even those with a smile on their face, who seem to be happy-go-lucky about everything, are living life, dealing with life issues, problems and disappointments. Everyone has burdens, and we need to strive to perceive what they are and how we can help.
It might help if we try to "get out of our routine" when we come to services. Look for visitors and move toward them, speak with them and find out who they are and why they are here. Look for brothers and sisters with whom you have not spoken in a while, and open a conversation. You might be surprised what you learn. Don't hang out with the same group of people all the time! Break out of your circle of friends and activities, and be aware of the bigger picture. There's a lot happening. Be aware!
Christians also need a strong awareness of the dangers around us. Have you noticed how many times the Bible uses the word, "beware?" Be aware! Beware of false prophets (Mt. 7:15). Beware of covetousness and impure thoughts (Lk. 12:15; Dt. 15:9). Beware of neglecting Christ, (Acts 13:40). Beware of evil workers (Phil. 3:2). Beware of vain philosophies, man-made traditions and worldliness (Col. 2:8). Beware of forgetting God (Dt. 6:12). Beware of the danger of accepting error and falling away from the faith. "Ye therefore, beloved, knowing these things before hand, beware lest, being carried away with the error of the wicked, ye fall from your own steadfastness," (2 Pet. 3:17). All of these dangers are real, the warnings necessary, or they would not have been included in the Bible. They are pointed out for us so that we may be aware of them.
Awareness does not come automatically. It requires discipline, exercise and a focusing of the senses. It requires concentration and effort. Like driving a vehicle on a busy city street, it requires us to maintain attention and be alert to various things constantly changing. That's why the Bible is replete with so many warning signs to help us navigate life's journeys. Be aware!
But Christians also need to cultivate a constant awareness of the blessings we enjoy in Jesus Christ. It's difficult to be thankful for our many blessings if we are not aware of their source. What do you see when you see God's creation? Are you aware that "this is my Father's world?" Do you realize that "all that is in the heavens and the earth" is God's; his is the kingdom and he is exalted as head above all, (1 Chron. 29:11). So many are going through life basically unaware that God's hand is in it all.
Christians not only enjoy the material universe that others enjoy, but the spiritual blessings uniquely found in Christ. Are we constantly aware that "every spiritual blessing" is to be found "in Christ," (Eph. 1:3)? Spiritual blessings like forgiveness, fellowship with God, access to the Father by prayer, guidance throughout life by the Holy Spirit through God's word, and the "peace that passesth understanding." Remember these exist. Be aware! Christians should be the most perceptive people on earth. We should be focused like a laser, and extremely aware. Aware of others, aware of dangers, and aware of the blessings ours in Christ. Let's keep these things in mind and be aware!
-by Robert C. Veil, Jr.