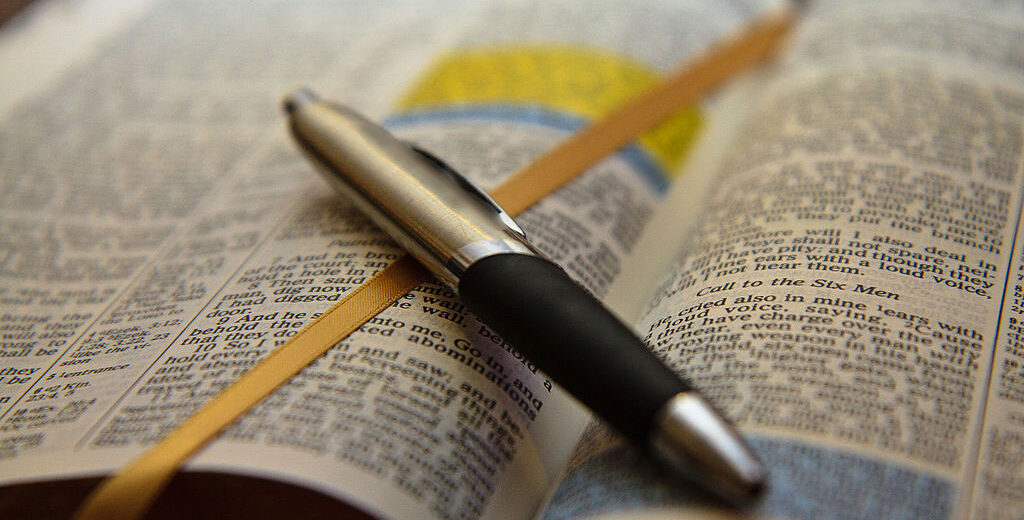 Can We Know We Are Saved?
by Robert C. Veil, Jr.
Years ago I had a series of discussions with an elder in the Lord's church who took the position that he could not know for sure that he was saved. Upon further inquiry, I learned that he had been strongly influenced by Mennonite doctrine which essentially held that it is presumptuous to claim salvation for certain. It is somehow boastful or arrogant to say that you are definitely saved, definitely going to heaven.
In the years since those discussions, I have noticed that quite a few members of the church basically believe the same thing, although they may not come right out and say it. They consistently qualify their statements about their eternal future with phrases like, "if the Lord wills," or "that is certainly my hope." While we understand the possibility of falling away (1 Cor. 10:12), it is also important to embrace the secure hope God provides for us, (Heb. 6:19).
Consider for example John's statement: "And hereby we know that we know him, if we keep his commandments. 4 He that saith, I know him, and keepeth not his commandments, is a liar, and the truth is not in him; 5 but whoso keepeth his word, in him verily hath the love of God been perfected. Hereby we know that we are in him: 6 he that saith he abideth in him ought himself also to walk even as he walked," (1 Jn. 2:3-6). John was evidently dealing with the vain, Gnostic doctrines, which held that a true, deeper knowledge was not generally available except for a select few. It was an exclusive system, which kept many members of the church at arms length, and made Christians feel "left out." John destroys such doctrines by showing that the security of our faith does not rest in special knowledge or exclusive membership in man-made groups. Our security is in Jesus Christ, and in following him. Are we following Christ? Someone might say, "Well, I am doing the best I can to follow him, but I often fall short, so I am not sure."
Consider further a statement John made immediately prior to the above: "If we walk in the light, as he is in the light, we have fellowship one with another, and the blood of Jesus his Son cleanseth us from all sin…My little children, these things write I unto you that ye may not sin. And if any man sin, we have an Advocate with the Father, Jesus Christ the righteous," (1 Jn. 1:7; 2:1). These verses teach that if we continue to walk in the light of God's word, the blood of Jesus Christ continues to cleanse our sins—and that Christ is making sure we are forgiven. Thus, the mistakes, the unintentional shortcomings, the momentary lapses from which we repent and return, are cleansed or forgiven by God. This is the marvelous nature of God's grace! We do not have to be sinlessly perfect in order to be saved. There is a forgiveness, a cleansing taking place continuously as we walk in the light. Do we believe this?
Continuing to question and doubt our salvation while we are walking in the light of God's word, is to question God. It is to call into doubt God's ability to do what he says he will do. Have you been baptized into Christ? If so, your sins were washed away, (Acts 22:16). You were added by God to the church of Christ, (Acts 2:47; Col. 1:13). "There is therefore now no condemnation to them that are in Christ Jesus," (Rom. 8:1). Why not? Because they are walking "not after the flesh, but after the Spirit" (Rom. 8:4), and thus the blood of Christ is continuously cleansing their away sins. Are you walking (conducting your life) after the flesh or after the Spirit? If after the Spirit, you are not condemned! You are saved, and you need to trust and accept God's assurance of that fact.
Can we know we are saved? Well, if we can know that we are Christians, members of the Lord's church, walking not after the flesh but after the Spirit, the answer is yes! Because Paul says there is no condemnation for such people. And John says that our sins are continuously being washed away, and that we have an Advocate with God who certainly is doing His job. This is how we know. This is how we know that we know!
Embracing our salvation and living the Christian life victoriously, (not timidly or doubtfully), is how we show our faith in Christ, and effectively lead lead others to Him. In this spirit, Paul said, "Rejoice in the Lord always: again I will say, Rejoice," (Phil. 4:4). That sounds like a person who knows he's going to heaven!
-by Robert C. Veil, Jr.