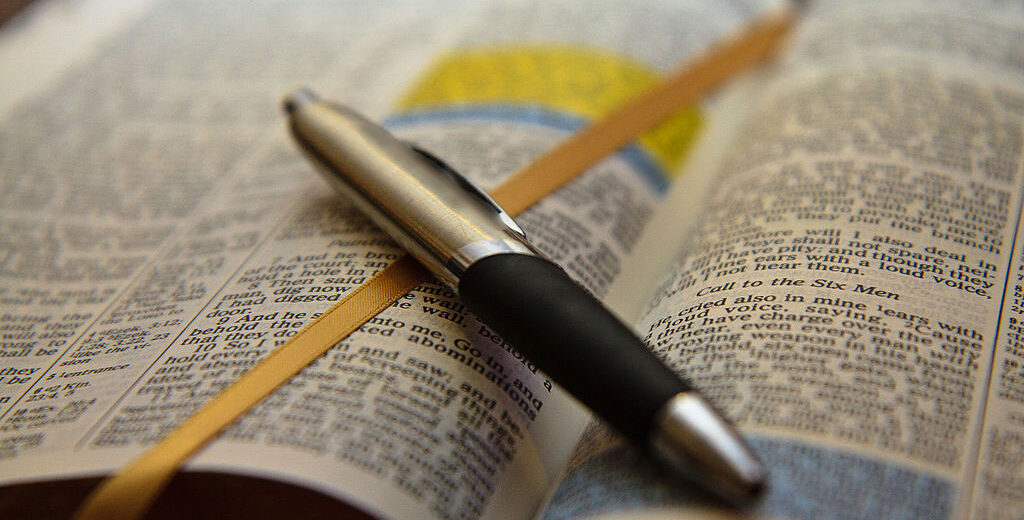 We live in a world of religious confusion. It's not hard to find various religious denominations teaching conflicting doctrines, taking inconsistent positions on current issues, and generally going their separate ways on doctrinal matters. To the sincere seeker of truth, this is often discouraging and inexplicable. This situation is despite the prayer of Jesus that his followers "may all be one; even as thou, Father, art in me, and I in thee, that they also may be in us: that the world may believe that thou didst send me," (Jn. 17:21). It is no wonder then, in the face of such religious division, that many people give up on religion altogether, and refuse to believe that Jesus Christ is in fact the son of God.
But have you considered the possibility that the church of the New Testament actually exists, and may be found today? Known as churches of Christ, these New Testament congregations are scattered around the world, autonomously, and without any creed except the Bible itself. Consider for a moment some of the unique features you will find if you check out the church of Christ:
1. Churches of Christ are non-denominational. They did not break off of some other denomination, and were not founded by someone other than Christ. They have no earthly headquarters, no central "conference," or national Board of Directors. You will not find them represented at the major denominational summits, or publishing position statements or other papers about what they are particular church teaches.
2. Churches of Christ follow the Bible only. There is no "confession of faith," or "manual" to which their members pledge allegiance. If a "book, chapter and verse" can be produced on any controversy, the question is settled. Opinions give way to what God in his word says. Although prominent members may be cited, their word is not binding, and if a scripture contradicts them, the scripture prevails.
3. Churches of Christ trace their origin to the day of Pentecost, as revealed in Acts 2. They did not begin with the pope, or with the Reformation or any other movement. It is true that at various points in history, great religious leaders have arisen who have called people back to the Bible. With varying degrees of success, they have urged people to discard denominational allegiances, and simply practice New Testament Christianity, as it was revealed from the beginning. Such leaders did not begin new churches, but they recognized the Lord's church.
If you check out the church of Christ, and do so with an open and honest mind, you may find that there is a remarkable resemblance to the congregations described in the Bible itself. No congregation is perfect on the human side, because humans are imperfect themselves. But, each congregation strives to obey the directions given in the Bible. And to the extent each is successful, it is a faithful congregation of the Lord's church.
In searching for the church of the Bible, you will need to get past human imperfections. People are not perfect. You will find hypocrites in the church. You will find Christians who do not always live like Christians. It may not surprise you to learn that Satan's efforts are concentrated here. He is most concerned about those who are following Jesus Christ, rather than following men. It is only natural, therefore, that he will do his best to create problems within the actual church of Christ. Don't be surprised if you find some of those problems. But, hopefully, they are being dealt with in a scriptural fashion, and with the Lord's help.
When you check out the church of Christ, compare what you find with the Scriptures. Search the Scriptures and prove "whether these things are so," (Acts 17:11). If things are being practiced for which there appears to be no Bible authority, don't hesitate to ask why they are being done, (Col. 3:17). Hopefully, you will receive a humble and sincere response. You may help to correct some error. If you check out the church of Christ and learn that it is indeed the primitive church of the Bible, cling to it! Don't ever give up on the Lord's church, despite all of the human imperfections you may encounter. Your participation is needed, and you are welcome you here!
-by Robert C. Veil, Jr.