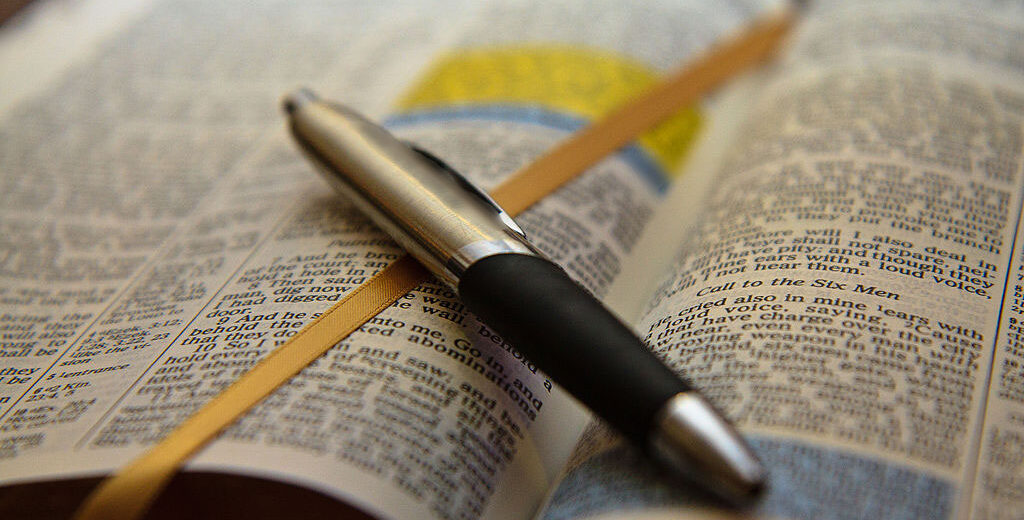 I wonder what you fathers would do if your home was under attack by an intruder. If you awoke in the night, as a good friend of mine did once, and heard someone attempting to break into your house, what would you do? He grabbed a shotgun. He became very alarmed, and serious about protecting himself and his family. And he took action to deal with the threat.
Marriage and the American family has been under concerted attack for some time, and the attacks are intensifying. By "marriage," I mean what the Bible describes with that term: "Therefore shall a man leave his father and his mother, and shall cleave unto his wife: and they shall be one flesh," (Gen. 2:24). "Every one that putteth away his wife, saving for the cause of fornication, maketh her an adulteress: and whosoever shall marry her when she is put away committeth adultery," (Mt. 5:32).
So who is attacking your home? Well, actually Satan is, (cf. Eph. 6:12). He wants to see it destroyed and obliterated He wants to see it become a mockery, a joke and an object of ridicule. And he is accomplishing this all around us in many ways, and through many agents. Consider the following.
Satan is trying to take the focus of your home away from God. When families are focused on God, they are not focused on quarrels, disagreements, conflicting or competing goals. When a godly husband is spiritually leading his family in the way that they should go, there is very little time for hatred or resentment to get started. When the wife is honored as she should be, and the children are trained and guided properly, the husband is busy, and the home is happy. But when dad is off doing other things, is distracted from what is most important, problems begin.
Dad, your first priority should be to ensure that your family maintains a strong love for the Lord, keeping active in the church, accounted for at every assembly, and as involved as possible in its work and activities, (Mt. 6:33). If you are seeing friction and tensions arise within your family, now is the time to refocus on what really matters!
Satan is busily planting seeds of doubt and discord in your family. Never before have there been so many distractions and dangerous errors being presented. The government is rewarding slothfulness and disrespect. Many schools are promoting godlessness and immorality. Public libraries are being filled with materials designed to undermine and destroy the home as God would have it.
Dad, these attacks can only be combated with a healthy diet of God's word, and wholesome, biblical supportive materials. What is your family reading? What are they viewing on television? What are they seeing on the Internet? With what are they filling their minds and their attitudes? If you don't know, you need to find out. You can be sure that Satan knows, and he is fueling the fires of discord, suspicion and doubt.
Satan is desperately trying to discredit the word of God. When Satan tempted Jesus (Matthew 4) he demonstrated that he knows the Scriptures well enough to twist and misapply them. He tries to pervert what God has said, and he leads people to believe that God's word cannot be serious or true. He tricked Eve by inserting one little word, "Ye shall not surely die," (Gen. 3:4).
Dad, how are you speaking about the elders of the church? How do you treat the preachers? If all your children knew about the church was what they hear you saying, what would they think? Do your actions show respect and admiration for the church? Or is it something which is a bother, an annoyance, a mere formality? Do your children see you earnestly praying and reading your
Bible? Do they get it that you take this seriously? Do they recognize through your actions that you honor and respect the word of God?
Fathers, you are the spiritual leader of the home. You are the key to the safety and security of marriage and the family. When there is an intruder, you are the first line of defense.
We need to wake up to the fact that our homes are under attack. And it's time for the man of the house to rise up to the challenge!
– by Robert C. Veil, Jr.