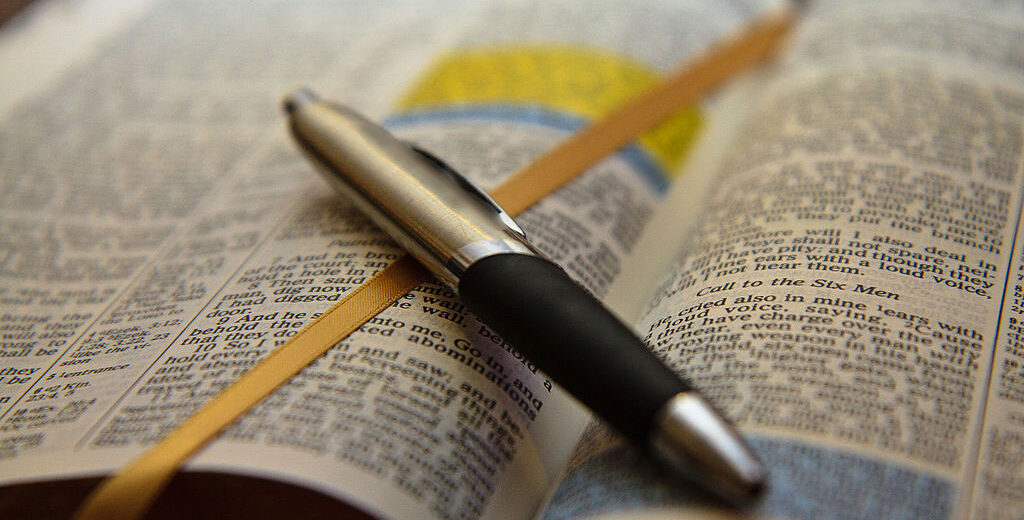 It is, perhaps, easy to "obey" God and follow His directions when we agree with them. But
when we are called upon to do something difficult – something with which we disagree – our faith
and dedication is tested. The word "obey" is placed in quotation marks in the preceding sentence
because, unfortunately, many people never really obey God. They simply follow his word if and
when they agree with it. Such conduct is not true obedience, but it is typical of many in the religious
world today.
A biblical example which illustrates this important distinction may be seen in the life of Saul,
the first king over Israel. The prophet Samuel delivered God's specific instructions to Saul in the
matter of the Amalekites, (1 Sam. 15:1-35). Those instructions were not difficult to understand.
They were clear and specific, but they were disagreeable to Saul in one important way. In directing
Saul to smite the Amalekites, God said that he was to "utterly destroy all that they have, and spare
of them not; but slay both man and woman, infant and suckling, ox and sheep, camel and ass," (1
Sam. 15:3). A fifth grader could understand this language. Saul's difficulty was not in
understanding it, but in obeying it.
Saul proceeded to destroy the Amalekites. He "utterly destroyed all the people with the edge
of the sword," but spared their king, Agag, along with "the best of the sheep, and of the oxen, and
of the fatlings, and the lambs, and all that was good," (vs. 9). When confronted by Samuel, Saul
described his own "obedience" in these words: "I have performed the commandment of Jehovah,"
(vs. 13). This of course was utterly untrue (see vss. 17-35).
Like many religious people today, Saul described himself as obedient to God. But what he
had actually done was follow God's instructions only insofar as he agreed with them. To Saul, it
made good sense to destroy all of the Amalekites because he regarded them as a sinful people.
They were the ones who attacked Israel as Israel was fleeing from Egypt. They attacked in a
deceitful manner, from the rear, targeting the most tired and feeble of the Israelites, and they
"feared not God," (Deut. 25:18). So God's order to destroy them was agreeable to Saul. But why
destroy their good, healthy livestock? This was the test of obedience. Saul reasoned that the
livestock could be converted to Israel's own use. Saul's reasoning trumped God's word.
We are not provided with Saul's specific thought process with regard to sparing King Agag.
Perhaps Saul knew him personally, and calculated that sparing and subjugating him would enlarge
Saul's own power and prestige. Perhaps Agag had certain skills or political connections which
Saul thought would be better to appropriate them to destroy. Whatever his reasoning, it departed
from God's clear command. This is a test of obedience.
It is not difficult to "obey" God when we agree with him, when his direction makes sense to
us. We forget the fact that God's thoughts are not our thoughts, neither are His ways our ways, (Is.
55:8). Following God only when we agree with him is not obedience at all. The test of our
obedience is when we disagree with God., when his instructions do not seem to us to make sense.
To all people today God issues commandments through the Bible, his word. He says for
example that baptism "now saves us," and is "for (unto) the remission of sins," (1 Pet. 3:21; Acts
2:38). He describes baptism as a burial in water, not a pouring or sprinkling, (Rom. 6:1-4; Col.
2:12). Many people readily agree with God's instructions to believe on Jesus Christ and to repent
of their sins. These commandments make sense to many. But the command to be buried in water
for the forgiveness of sins is a test of obedience. On its face, it may not appear to make sense. It
may go against religious tradition or personal preferences. It places into clear focus the difference
between faithfully obeying God, and merely doing what agrees with our prejudices.
In the church also we must guard against this dangerous fallacy. Are we doing what we are
doing out of simple trust and respect for God? Or are we doing it because our parents did it, or
because we are secure with it, or because it makes sense to us? This distinction represents the
critical test of obedience—the difference between obeying and disobeying God.
– by Robert C. Veil, Jr.