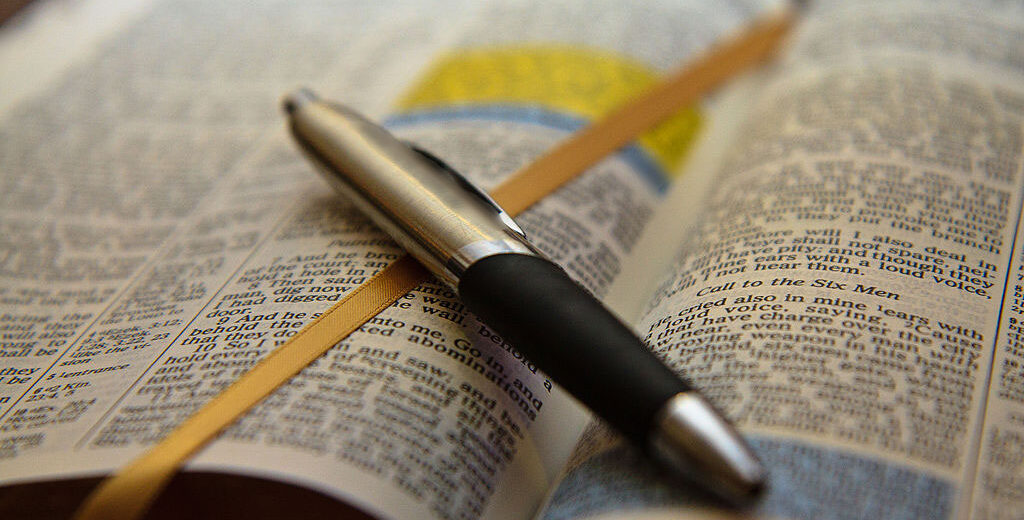 There is, in the priestly ordinances set forth immediately after the record of the death of Nadab
and Abihu, an important insight into the holy nature of God himself. After commanding Aaron
and his sons to totally abstain from wine and strong drink when they ministered about the
tabernacle, God explained the reason for this prohibition: "That ye may make a distinction
between the holy and the common, and between the unclean and the clean; and that ye may teach
the children of Israel all the statutes which Jehovah hath spoken unto them by Moses," (Lev.
10:10-11). Thus, God emphasized the critical importance of making a distinction.
To "make a distinction" is to separate, distinguish, differ, select, divide, or to discriminate.
Yes, sometimes discrimination is a good thing. The Aaronic priests were forbidden from
consuming alcoholic beverages of any kind, in any amount, because such would impair their
ability to make a distinction—to discern the difference between the holy and the unholy.
Gods people were also given clear instructions for understanding the difference between clean
and unclean animals. In the 11th chapter of Leviticus, such instructions are detailed at length.
And at the close of that chapter, the reason for such careful instructions is given: "To make a
distinction between the unclean and the clean, and between the living thing that may be eaten
and the living thing that may not be eaten," (Lev. 11:47). Why was this so important? God himself
explains: "For I am Jehovah that brought you up out of the land of Egypt, to be your God: ye
shall therefore be holy, for I am holy," (Lev. 11:45).
God is sanctified, or set apart for a special purpose. He is holy, different, and we are
commanded to recognize and honor the difference—to make a distinction. We are not to profane
his name by confusing it with that which is unholy.
God also included commandments to observe the laws of cleanness, and for his people to keep
themselves pure from the sinful practices of the heathen nations surrounding them. "I am Jehovah
your God, who has separated you from the peoples. Ye shall therefore make a distinction between
the clean beast and the unclean, and between the unclean fowl and the clean: And ye shall not
make your souls abominable by beast, or by bird, or by anything wherewith the ground, teemeth,
which I have separated from you as unclean. And ye shall be holy unto me: for I, Jehovah, am
holy, and have set you apart from the peoples that you should be mine," (Lev. 20:24b-26).
Later, God would speak through his prophet Ezekiel against the priests who failed to honor
these provisions. "Her priests have done violence to my law, and have profaned my holy things:
they have made no distinction between the holy and the common, neither have they caused men
to discern between the unclean and the clean, and have hid their eyes from my sabbaths, and I
am profaned among them," (Ez. 23:26). To hide one's eyes from the Sabbath was to treat that
holy day just like any other day of the week—to fail to make a distinction.
We see in these passages that our God is holy, and that he expects his people to be holy also.
He requires us to distinguish or discern between holy and sinful lifestyles, and to consistently
choose the former. It is a grievous error to minimize sin, or to treat perverted and wicked
practices as though they are acceptable. It is inexcusable for us to fail to discriminate between
good and evil, between moral, and immoral living.
Our nation, lately, has gotten very good at calling evil things good, and calling good evil. We
hesitate to make distinctions. We are encouraged, even pressured to turn a blind eye—to not
discriminate. We are told that everyone's choice is valid, everyone is entitled to their opinion,
and we should be accepting of the lifestyles others choose to pursue. But God is still a God of
holiness. He has not changed his character. He not only stands firmly aloof from sin and error, he
demands that we do likewise. He has given us the instructions for recognizing, for determining
what is good and what is evil, and he expects us to use those instructions correctly. The next time
you hesitate to employ God's word to identify sin or error for fear of being called "judgmental,"
remember that God expects us to make a distinction.
– by Robert C. Veil, Jr.