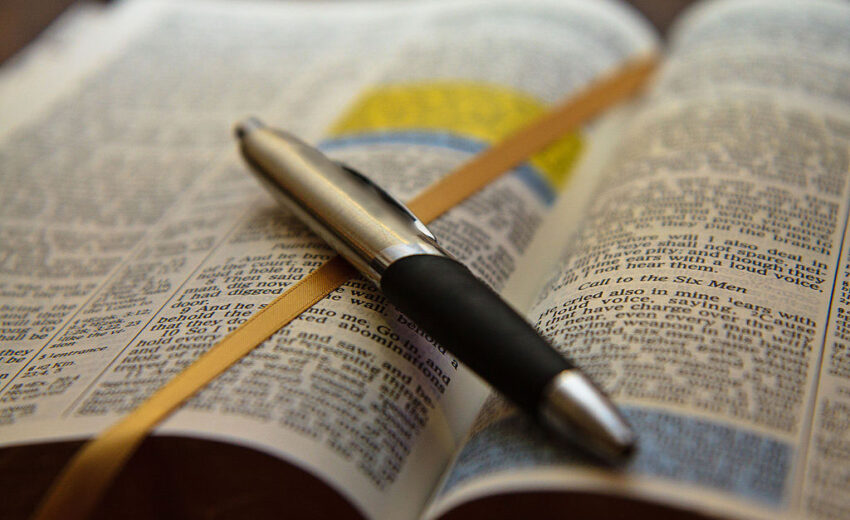 Generally speaking, there are two broad types of funerals which I preach: those where I am confident the person was saved, and those where I am not. There are many subtypes within each of these two categories, but let me take a few moments to discuss these principles in a way designed to be edifying to us all.
When I know the person is saved, the emphasis is upon remembering, celebrating, and imitating their life. It can still be a time of great sorrow, because lifetime bonds of love and acquaintanceship have been interrupted. Remember that Paul did not say, "sorrow not," he said that we should "sorrow not, even as the rest who have no hope." (1 Thess. 4:13). There is a great deal of difference between sorrowing with hope and without hope.
When the deceased was a faithful Christian, our sorrowing is permeated with a sense of abiding hope and joy. It's difficult to explain this to non-Christians, who think of death as the end of everything. But death is only a transition, an entrance into a period of comfort and eternal joy. It is the time to be finally ushered into eternity with our Lord. It will involve obtaining a new, incorruptible body, in which we will live without pain without discomfort, without sorrow, and without death forever. Death is not the end, it is merely the end of the wilderness wanderings, the difficulties of life, the trials and tribulations through which we must pass, for "all that would live godly in Christ Jesus shall suffer persecution," (2 Tim. 3:12).
I preached such a funeral last weekend. My uncle, Philip D. Boyer, was among the most faithful men I have ever known. It was an honor and true joy to speak at his funeral, because he was faithful in this life. He was faithful to his wife, faithful to his children, and especially, he was faithful to the Lord and his church. There was no shortage of things to say. It was a matter of choosing from a vast array of good memories and encouraging associations.
My purpose on such occasions is to remind those in attendance of the importance of imitating such people of God. Like Paul said, "Be ye imitators of me, even as I also am of Christ," (1 Cor. 11:1). My intention is to encourage them to remember the good times, to celebrate such lives, and to learn from them so that we too "can make our lives sublime."
When I do not know that the person was saved, it is a different story. It is too late to change the life of the one who has died, but it may not be too late for those attending the funeral. They may be thinking of spiritual things for a change. This may be the first time they have been in a worship setting for quite a while. It may be the first time they have seriously contemplated death. This may be an opportunity never to be seen again.
My purpose in preaching such funerals is not to change the destiny of the decedent, nor to offer false hope to those attending the service. The idea is to use it as a teaching opportunity, without giving unnecessary offense or taking unfair advantage of the privilege of speaking. I do not want to add despair to sorrow. But I also do not want to allow a once-in-a-lifetime opportunity to pass without at least trying to influence people for good. I believe that's what our Lord would do, and what he wants me to do as well.
Sometimes I have a pretty good idea that the person who died was unfaithful and is lost eternally. What a tragedy! Some preachers in that position simply try to gloss over it, and "preach them into heaven" as they say. But I could never do that, because that would leave the impression that we can go to heaven without becoming a Christian, without living faithfully, without honoring our Lord and Savior on this earth. And I am certain that the Book does not so teach. Why would I deceive people into believing something which will only make it more difficult for them to be saved? The truth is that funerals are for the living. It is too late for the one who has died. All of the opportunities to influence his or her life have now passed. Their soul is in the hands of a just and loving God. He is the judge and he alone. But for those who still live there is still hope. Hope for reconsideration, for repentance, and for salvation. My prayer is that something— anything—I might say or do in preaching a funeral would lead some soul closer to Jesus Christ, and provide a ray of hope for eternal life with Him!
-by Robert C. Veil, Jr.