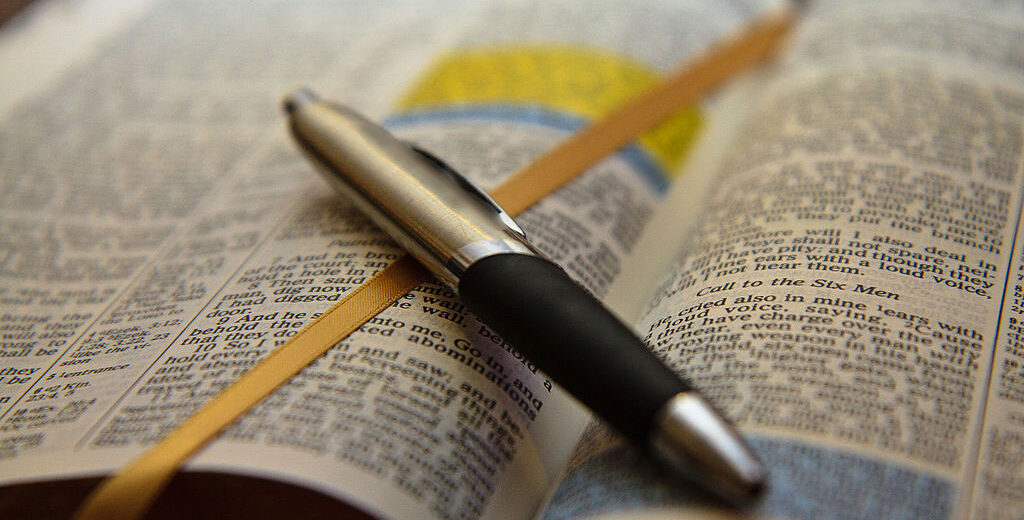 Come unto me, all ye that labor and are heavy laden, and I will give you rest. Take my yoke upon you, and learn of me; for I am meek and lowly in heart: and ye shall find rest unto your souls. For my yoke is easy, and my burden is light. (Mt. 11:28-30)
With these beautiful words, our Lord extended the invitation. It is the invitation of a lifetime, which reaches into eternity. It invites the hearer to accept the message of Christ as a way of life—to obey the gospel. It is stated in words of purity and love and concern, full of promise and hope.
It is an invitation to come. Come to Jesus. Come to a new and better way of living. Come to the narrow gate, the straitened way, (Mt. 7:13-14). "And the Spirit and the bride say, Come. And he that heareth, let him say, Come. And he that is athirst, let him come," (Rev. 22:17). It is a wonderful offer. "Let him take the water of life freely." It assures the hearer that its terms are not burdensome, but are "easy" and "light" in comparison to one's present state.
The invitation to come is urgent, anxious, heartfelt. As Eden Latta phrased it in 1878, "Come to Jesus! Do not tarry, Enter in at mercy's gate; O delay not till the morrow, Lest thy coming be too late." He who offers this invitation knows our time is limited.
Some congregations have stopped "extending the invitation," at least in any clear, meaningful sense. I think that is a great shame. I have wondered why they have done that, and the best reason I can come up with is that they have stopped expecting anyone to respond. They no longer believe that such an invitation will be met with receptiveness and obedience. And I think they have also forgotten the beauty of the mere extension, or articulating of the invitation itself—whether anyone makes an outward, visible response or not.
But the truth is, people always respond to the invitation. Our Lord, through his agents, continues to offer. He offers salvation, escape from doom. "The Lord is not slack concerning his promise, as some could slackness; but is long-suffering to you-ward, not wishing that any should perish, but that all should come to repentance," (2 Pet. 3:9). The Lord does not wish for anyone to perish. He wants all to obey the gospel and be saved. If the Lord wants people to obey the gospel, do you think He wants his preachers to extend the invitation? How many lost souls would have obeyed the gospel, had the invitation been earnestly given?
There are very few, if any occasions where the preaching of the gospel should not be accompanied by offering the invitation. It can be done in so many words even with funeral sermons, youth devotionals, short sermons of encouragement and motivational talks. I would far rather extend the Lord's invitation with no visible responses than fail to extend it in the face of hearers who would have responded.
Further, "responding to the invitation" is a phrase often misunderstood. Are all responses public and visible? Have you never responded to the invitation mentally—resolving in your heart and mind to obey the gospel more fully, more faithfully, as a result of some sermon or preaching of God's word? Has not the invitation itself motivated you to "walk more humbly with your God" as it was lovingly offered following the preaching of the gospel?
Granted, the invitation should not be extended lightly, thoughtlessly. It should never be seen as a mere formality, offered without meaning or merely by rote. I pray I have never been guilty of this. Our Lord meant it when he said it, and so must we. But who is to judge that it is being given thoughtlessly? Let God be the judge, and let us speak as his oracles.
When prefaced and accompanied by the earnest preaching of the gospel, the invitation becomes attractive, and to the honest heart almost irresistible. The path of obedience becomes clear and obvious. The distractions of the world and the cunning lies of Satan are swept aside in favor of full and complete obedience. And when the moving words of some carefully-crafted invitation poem are sung with loving urgency by everyone around the hearer, the power of the gospel upon his heart is intensified to the point of obedience. The invitation must be accepted, and now!
When our Lord offered the invitation, he expected people to respond. It was no meaningless exercise or ritual. The fact that he did it shows its desirability and importance. Its timeless beauty speaks to the heart of all sincere people of every age. It is a privilege to repeat that invitation, and offer it anew with the preaching of the gospel. Such we intend to continue to do.
-by Robert C. Veil, Jr.