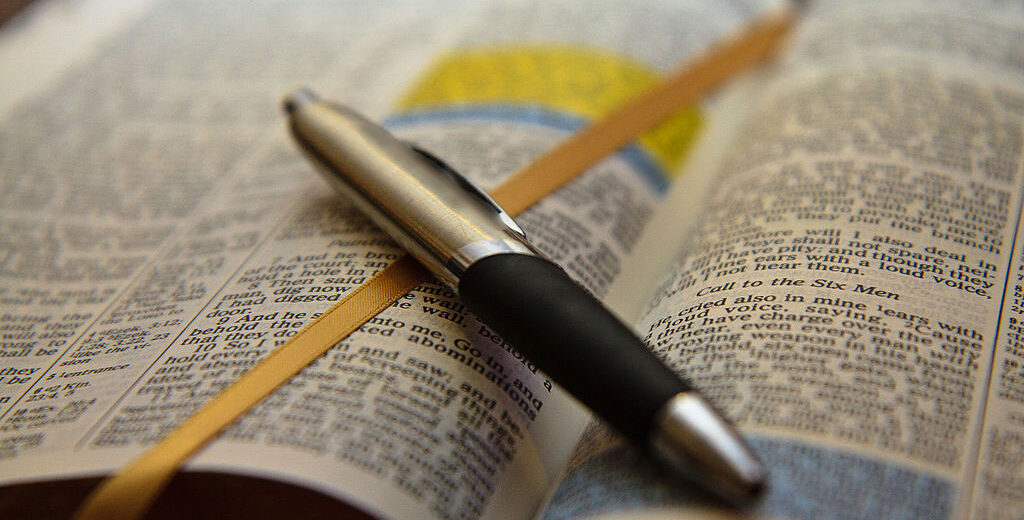 And immediately Jesus stretched out His hand and caught him, and said to him, "O you of little faith, why did you doubt?" (Mt. 14:31NKJV) Like most of Jesus' questions, this one has a superficial answer on the surface, but upon closer examination provokes some profound introspection.
Jesus had just miraculously walked on the waters of the stormy sea of Galilee, during the dark and frightful "fourth watch of the night." He had complied with Peter's request, who actually walked upon the waters to come to Jesus. But when Peter saw the fierce waves, the stormy winds in the terrifying darkness of that night, he began to fear. And when he began to be afraid, he began to sink. He cried out for the Lord to save him. Jesus complied again, immediately stretching out his hand and taking hold of Peter, rescuing him from imminent and certain death. What changed Peter's walking to sinking? How so quickly did he go from confidence to calamity? Why did he begin to doubt?
1. Some doubt because they have not considered the evidence. I have had a number of religious debates and discussions with atheists and skeptics. Most of them have never really considered the evidence for the inspiration of the Bible. Some of them have considered false religions, denominationalism, hypocritical Christians, but they have never faced the real thing. I am convinced that many of them have never encountered the power of primitive Christianity. They have seen a lot of perversions, pseudo-imitations, but their experience has been devoid of the real article for so long that their mind is biased against the truth. They doubt because they have never considered the true and real evidence for the faith. They have never heard the pure, simple word of God. My prayer for them is that, despite the many falsehoods they have heard, they will find it in their heart to give one more fair hearing, this time to the truth.
2. Others have considered the evidence, but do not remember it for long. They are usually busy people, and they get bored quickly. They have heard good sermons, may have even been convicted in their heart, but have not acted upon it long enough to establish a lifestyle known as Christianity. Once the sermon is over, and they are away from their Christian friends, they are back in the world. Back with ungodly influences and secular concerns. They forget the inspiring message which was so moving to them before. Like Peter, they take their eyes off of Jesus and start focusing on other things. Back in the company of their friends, Jesus is forced to take a backseat. And their life goes on and on, consumed by the cares and pleasures of this world. My prayer for them is that somehow they will be jarred by the realization of what really matters. That they will not only realize there is a truth which cannot be ignored, but that they will graciously accept and act upon it.
3. Still others allow emotions to overrule reason and logic. If you can get them to think seriously about the gospel, they will be the first to admit that it makes sense. It appeals to human reason and common sense. They may even verbally acknowledge their need to obey it, and to bring their lives in compliance with the gospel. But they "just feel" that they will be alright. Emotionally, they cannot muster the conviction to change their lives. They may be attached to family and friends who are not Christians, and who, they believe, would not understand their decision to obey the gospel. They fear the changes that Christianity will require in their lives. They "see the wind" and are afraid. In short, their emotions and worldly attachments overrule the evidence before their eyes. Why do you doubt? Is it because you have not considered the evidence for Christianity? If so, can you find it in yourself to give it a fair hearing before it is too late? Perhaps you have considered the evidence, but have allowed the cares and distractions of this world to crowd it out. Maybe you need to realign your priorities while you still can. Or perhaps you are letting your emotions guide your thinking. When Jesus asked Peter that question, why did you doubt, in a sense he was looking into the hearts of each of us. Why does any of us doubt? We have the great Redeemer, the God of this universe at our side, ready to take us by the hand and make us stand! Why in the world would we — even for a moment – doubt?
-by Robert C. Veil, Jr.