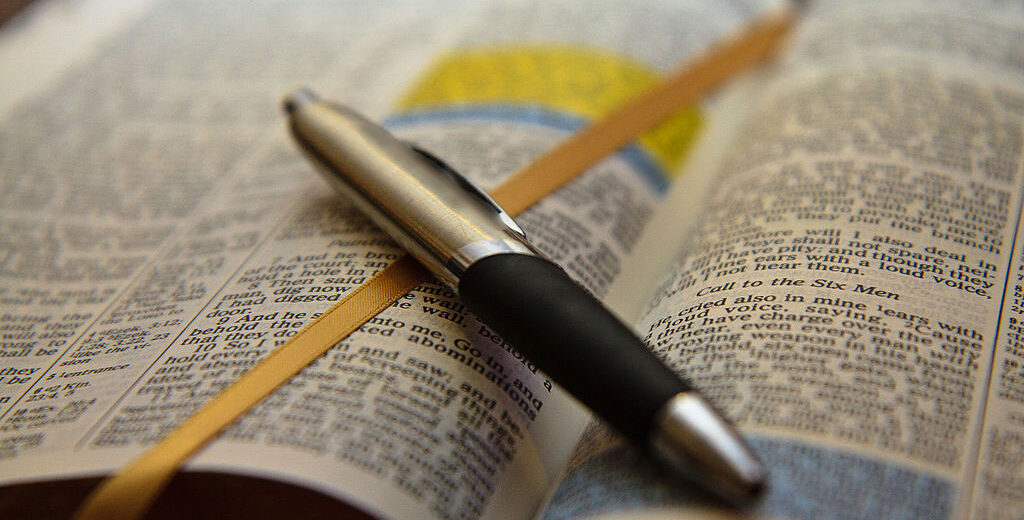 All people of the world need the saving gospel of Jesus Christ. And the gospel of Jesus Christ is up to the task. When we consider the many and various world cultures all around the globe, we might wonder how the gospel can possibly reach such diverse and foreign peoples, especially when their cultures are so radically different from ours. But one of the amazing attributes of the gospel, and one of the most convincing proofs of its authenticity, is its ability to penetrate even the most varied and different cultures. In his book, The 3-D Gospel, Jayson Georges summarizes the cultures of the world in three categories. All people everywhere tend to fit mainly into one of these categories, although there is obviously some overlap:
1. Guilt/Innocence cultures tend to resolve major issues through a system of "guilt vs. innocence." American and other Western cultures fall into this category. We have elaborate systems for identifying who is "guilty" and who is "innocent." Not surprisingly, the gospel appeals to these cultures in terms of guilt and innocence, right and wrong. Man stands guilty before God because of sin. But the gospel allows us to have guilt removed, our sins forgiven.
2. Shame/Honor cultures tend to emphasize the concept of community, and how group fellowship is damaged or destroyed by the shameful effects of wrongdoing. To these people, the gospel provides a means of "saving face" and having the shame removed. The gospel appeals to these cultures in that it removes the shame of sin, and gives us status in the family of God.
Do you know any Asians? Consider some of the gospel themes which may appeal to the increasing number of Easterners in our sphere of influence. People from Asian cultures introduce themselves by giving their family name first, and they emphasize the honor of family and other group orientations. Especially persuasive to them are the Bible themes of relationship, reputation and group honor. Passages which show them how to overcome the shame of sin may be convincing, (e.g. Rom. 10:11; 12:2; Phil. 2:8-9; 1 Pet. 2:6-10).
3. Fear/Power cultures of the world tend to emphasize retribution and punishment for wrongdoing. There may be widespread belief in punitive gods and superstitions. To these people the gospel provides an impressive power which can conquer the evil influences around them.
Do you know any of the 1.42 billion people of the world who come from fear/power cultures? Many unbelievers who come from Africa, India, etc. respond better to Bible passages which address their fear of evil and harm. Their belief in spirits which inhabit the physical world, and which can sometimes be manipulated through various rituals, make them interested in the gospel themes of power and strength, (e.g. Mt. 12:28; Rom. 16:20; 2 Cor. 4:4; Eph. 1:19-21; 6:10-18; Col. 1:13; 2:15; Heb. 2:14-15;1 Jn. 3:8).
We can use this understanding in our efforts to reach the lost, especially those of other backgrounds. What appeals to Westerners, those raised in a culture of guilt/innocence, may not be as effective in reaching Easterners and those of other cultures.
Only a loving and all-powerful God could have devised a gospel which appeals to all cultures of people everywhere. This is another aspect of the Scriptures which attests to their divine inspiration, because the works of mere humans always tend to appeal to only one culture.
When Paul said he "became all things to all men, so that by all means he might save some" (1 Cor. 9:22), he was giving us valuable insight into the techniques of reaching those of other cultures. It's the same gospel, just preached with sensitivity to where people are. Look around in your community. Do you see opportunities to reach the lost? Perhaps the Lord is placing opportunities before us, even in our own backyard! He does this by placing in our hands his amazing power of salvation – the gospel of Jesus Christ, (Rom. 1:16).
If you have ever wondered whether the gospel is powerful enough to penetrate the most distant and foreign cultures, consider the above information carefully. "The word of God is living and active, sharper than any two-edged sword," (Heb. 4:12). Only the mighty God of this universe could have authored it.
-by Robert C. Veil, Jr.