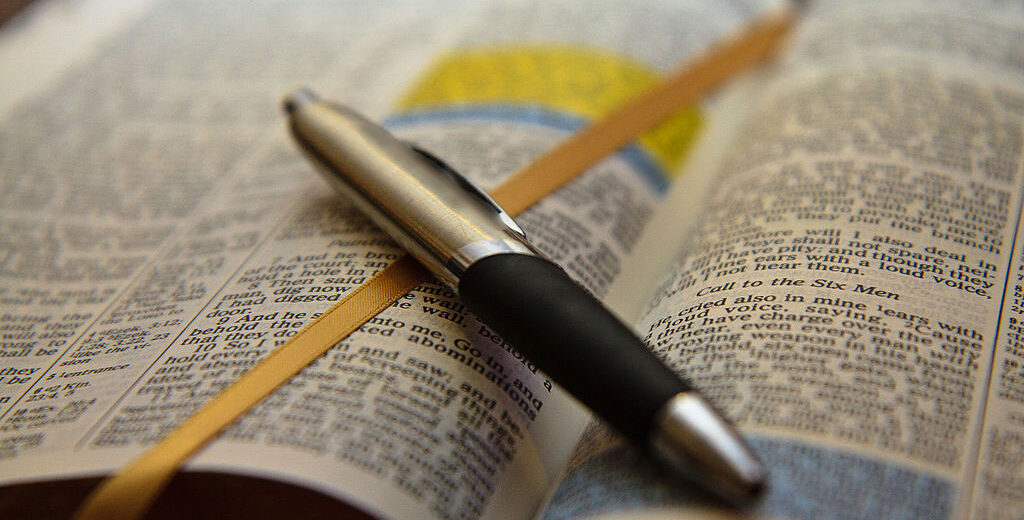 I've heard it any number of times, but still I never cease to be amazed when a spouse starts talking about leaving their mate because "they never loved them in the first place!" I wonder if they really think they are fooling anyone.
Come on now, she can't be that bad! Who are you trying to kid? You must have seen something lovable in her, or you would not have married her in the first place! After all nobody forced you down the aisle, did they?
I understand the temptation. Men often reach a point in their lives where everything seems to be changing. Their bodies are changing. Their work duties and responsibilities are changing. Their schedules are changing. Their interests and hobbies are changing, and everything seems to be in a state of flux. So why not change wives? After all, why not be happy during the remaining years I have left, right?
Please contrast that thinking with the following: "Let thy fountain be blessed; And rejoice in the wife of thy youth. As a loving hind and a pleasant doe, Let her breasts satisfy thee at all times; And be thou ravished always with her love. For why shouldest thou, my son, be ravished with a strange woman, And embrace the bosom of a foreigner, (Prov. 5:18-20)? Did you catch that? Sounds like more than good advice. Sounds like a command, as though it is something we can do if we try.
Bible love is a choice, not an option. It is a decision, a series of intentional acts done in response to commands by God. It is a way of life, a way of living which we choose to pursue and then make it work. The way to love an "unlovable" wife is to choose to do so. The same way she has been choosing to love you all of these years, which, by the way, is often about as fun as having your teeth drilled.
Marital love is an acquired taste. It comes with a period of practice and patience. Successful and enduring marriages are made of dedication, faithfulness and endurance. They don't happen because two people just "fell in love and lived happily ever after." They are the result of two people falling in love and then learning the true meaning of love. Learning that there are going to be hard days as well as easy; challenging times as well as effortless.
The Bible says that husbands are to love their wives "as Christ loved the church," (Eph. 5: 25). Do you think the church is always easy to love? Every single congregation is made up of imperfect human beings, who are sometimes difficult to love. In fact, when I see some of the antics of my brethren, I begin to wonder what Christ saw in his bride in the first place. Yet Christ went to the cross and shed his life's blood for the church. He did not do that because he enjoys every little thing about her, or was helplessly infatuated from the time they met. He did it because he chose to—because of love.
Marriage is a relationship, and like any relationship, it's success depends upon effort. It doesn't just happen automatically, and it cannot be preserved without work and concentration. It's going to take time, prayer, planning and faithfulness. It's going to require denying our own interests. But fundamentally, it's going to take the desire to make it work. It takes the willingness to sacrifice for each other. In short, it takes love.
            Once we realize that loving our wife is a choice, not an uncontrollable feeling that descends upon us like a weather event, we are in a position to start building a happy marriage. And truly happy and rewarding it can be. There is no greater earthly fulfillment than the relationship between a godly husband and wife. They complement and fulfill one another in ways indescribable. They make each spouse complete, and gladden the journey toward our heavenly home.
Remember that guys, the next time you start thinking about "greener pastures." Remember sometimes those pastures are "greener" because there's a septic tank over there. We would do well to start looking around for some green grass here on our own side of the fence. Rejoice in the wife of thy youth. As a loving hind and a pleasant doe, Let her breasts satisfy thee at all times; And be thou ravished always with her love.
-by Robert C. Veil, Jr.