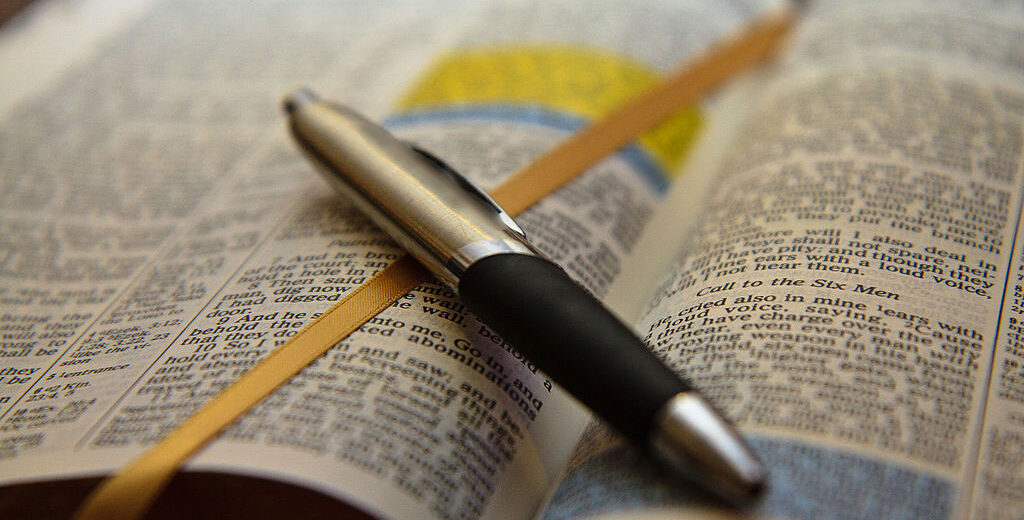 Except the Lord build the house, they labour in vain that build it: except the Lord keep the city, the watchman waketh but in vain, (Ps. 127:1KJV).
Qualified home builders everywhere understand the need for following architectural drawings, specifications and plans in the construction of houses. Reputable contractors do not treat the house plan as a mere option, which can be taken or left as they please. Neither is it an obstacle which they try to "get around" at every opportunity.
The inventor and designer of marriage and the family is God. Those who are truly interested in building happy and successful homes will carefully consider and follow God's directions. They will allow God to "build" the house, because they recognize that anything less than that is unwise, and ultimately in vain. "Except the Lord build the house, they labor in vain that build it." "According to the grace of God which was given unto me, as a wise masterbuilder I laid a foundation; and another buildeth thereon. But let each man take heed how he buildeth thereon. For other foundation can no man lay than that which is laid, which is Jesus Christ, (1 Cor. 3:10-11).
American courts and other leaders have gotten pretty good lately at ignoring God's plans for the home. They seem to think that they can redefine and reshape it according to their own theories and desires, and still avoid disastrous consequences. But when a builder ignores the architect's blueprints, and sets off on his own fanciful ideas, he is certainly flirting with disaster. We are seeing it all around us, and the worst is yet to come if we do not soon get back to God's wise and loving design for marriage and the family.
Marriage is the uniting of one man with one woman in the bond of holy matrimony. It is "holy" because it is sanctified by God, set apart by him for a specific purpose. It works exceptionally well when it is maintained in careful conformance to God's will.
"As goes the home, so goes the nation." Every important political concept, every piece of social legislation, and every meaningful cultural accomplishment, has its genesis and encouragement in the home. President Reagan used to say, "And let me offer lesson number one about America: All great change in America begins at the dinner table." Destroy America's families and you destroy America.
"As goes the home, so goes the church." Congregations are no stronger than the individual homes and families of which they are composed. When its families are engaged in respectful Bible study, family prayers and spiritual conversation, the church is healthy. But when its homes are plagued by divorce, moral infidelity and corruption, and perversions now commonplace in society, the church suffers mightily.
Christian homes are the breeding grounds for spiritual ideas and maturity. They provide a sheltered place for full and free discussion of scriptural themes. They are the place where the sermons and Bible classes are carried out and exhibited for others to see. They are widely noticed by the communities they influence.
Every spouse, every parent should be a diligent student of God's word. This includes the passages which deal specifically with marriage and the family, and the others which do not. The godly principles introduced and developed throughout the Bible should be noticed and implemented at the individual and family level across-the-board.
Christian homes follow the Lord, Jesus Christ. They do not strike out on their own, in unbiblical and ungodly directions. They do not try to reinvent or re-define God's blueprint for a happy home. They understand that God is at the head of the table at every meal, he is present each evening in the family room, and his influence sweetly pervades every domestic activity. And when God is the builder, Christian homes are anything but "in vain!"
-by Robert C. Veil, Jr.